Pierpont Commons Opens
Pierpont Commons opened in 1965, with limited resources, and began primarily as a place for the growing North Campus community to eat. The project was guided by Wilber K. Pierpont, who began at U-M as a professor of accounting and eventually became the vice president of the university.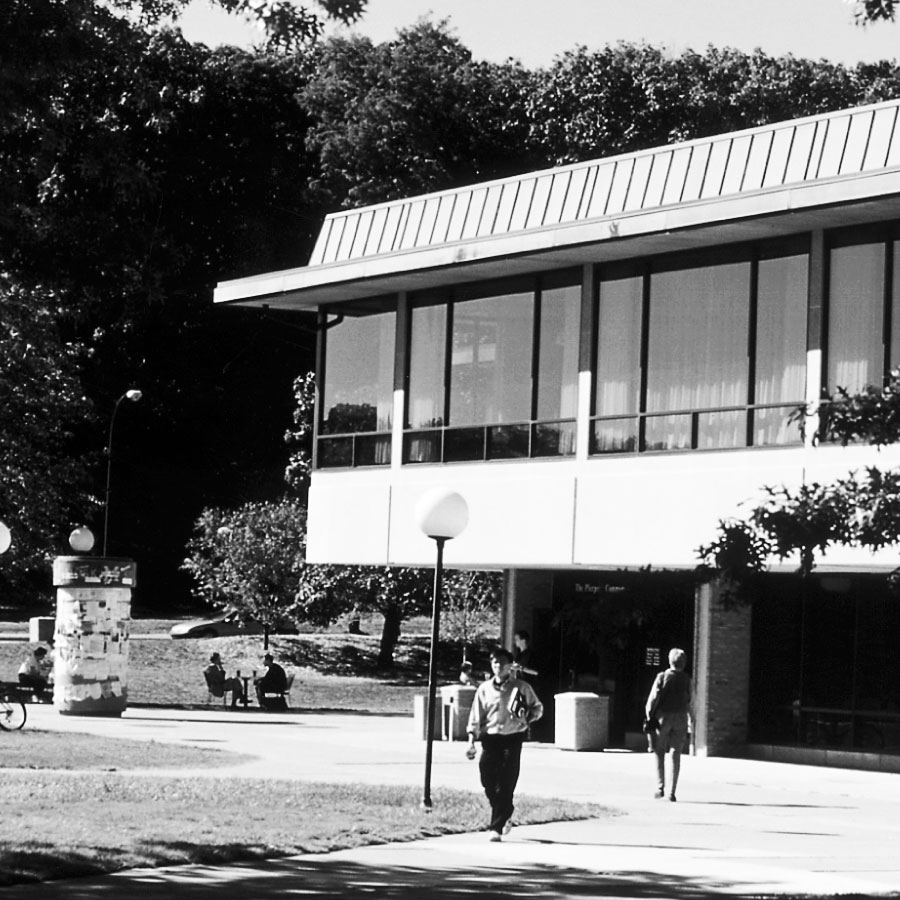 Expansion
In 2013, the Board of Regents approved the renovation of approximately 10,500 gross square feet within the Pierpont Commons Cafe. The space was renovated to create a new dining experience on North Campus. In addition to many infrastructure changes, the renovations included an expanded floor plan designed to provide more seating and study space for students, faculty and staff.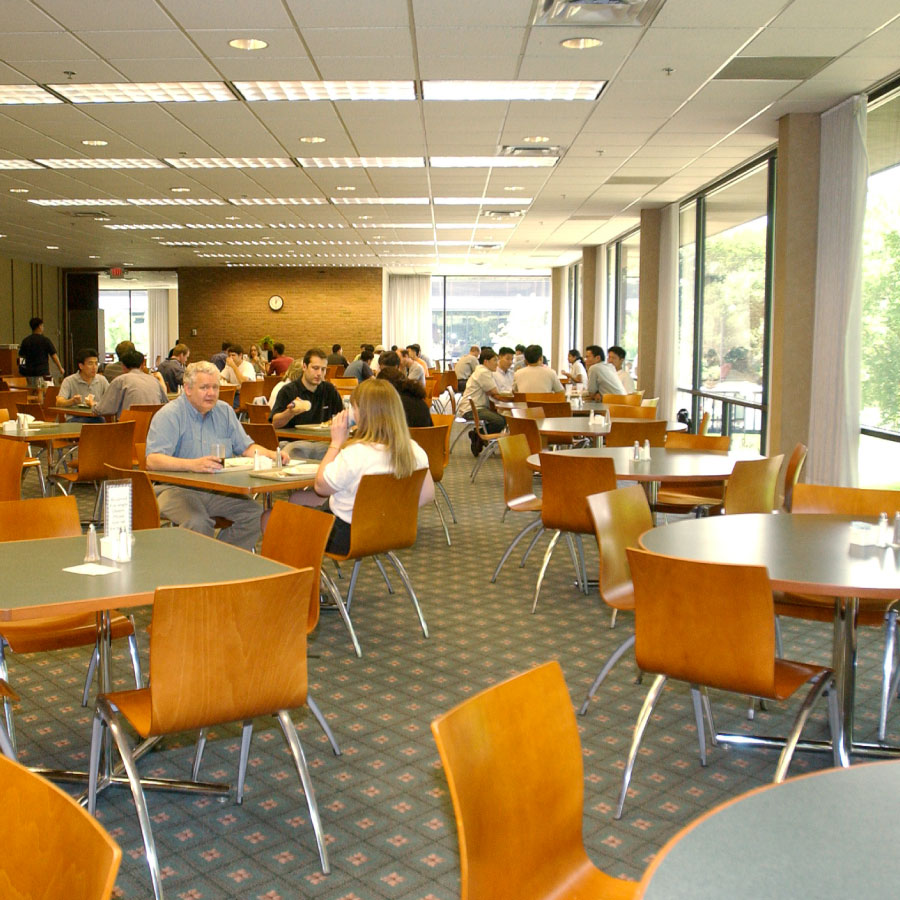 Fireside Cafe Opens
In September, 2014, the Fireside Café, located within Pierpont Commons, celebrated its grand opening. The Fireside was the result of a six-month renovation project that transformed the 10,500-square-foot space from a 1960s diner into a state-of-the-art eating and common area. The renovation was made with sustainability in mind and included using recycled materials, installing low VOC flooring, and maximizing energy and maintenance efficiencies.