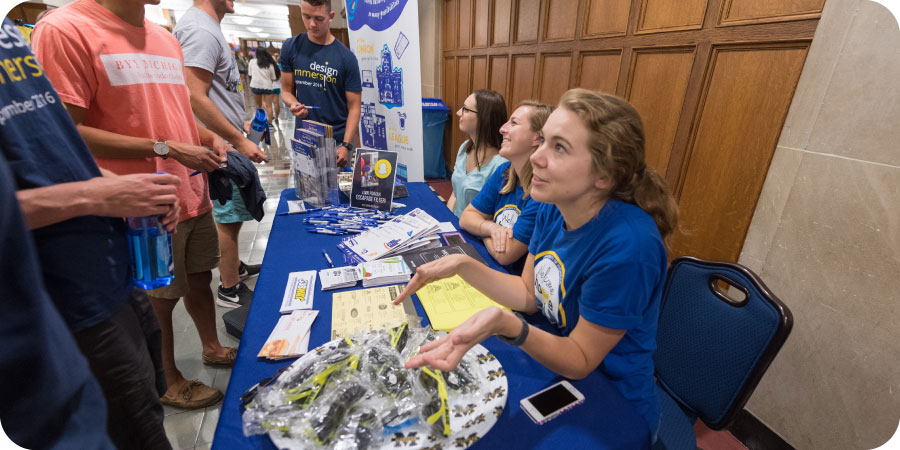 University Unions Marketing Advisory Committee consists of a small group of students who meet with University Unions marketing professionals on a regular basis to discuss ways to improve student communications, assist with marketing projects, brainstorm new marketing strategies, and offer suggestions, feedback and ideas.
---
Mission Statement
The University Unions Marketing Advisory Committee facilitates the creation of effective marketing materials to promote University Unions' brand, services, facilities and programs by ensuring that the communications are:
Reaching the entire student body
Including messages relevant to students
Increasing awareness of University Unions
Providing reasons to visit University Unions and utilize all the resources
Building a positive image of University Unions
Key Projects
Research effective marketing campaigns to share with marketing professionals.
Provided concepts, suggestions and feedback on UUnions marketing campaign developed in 2019
Created a marketing campaign in 2016, 2014.
Assisted in creation of marketing plans.
---
To Apply
Interested in getting hands-on marketing experience or just love the Unions? Join the University Unions Marketing Advisory Committee! Questions? Please fill out the contact form.