What We Do
The Center for Campus Involvement, a department within University Unions, is a dynamic, student-focused group that is here to serve. CCI supports over 1500 student organizations by offering education, advising, advocacy, financial guidance and other services.
CCI also puts together over 300 events each year—events like Umix Late Nights, concerts, art exhibits, stress relief programs, and more. CCI is also responsible for IdeaHub, an innovative and collaborative student organization work space within the Michigan Union.
The IdeaHub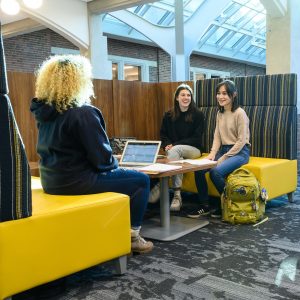 What is the IdeaHub?
The IdeaHub is student organization headquarters, where organizations can meet, collaborate and innovate. At the IdeaHub, students are encouraged to work within and among their student organizations, experiment with leadership and exchange ideas. Great and curious minds meet here.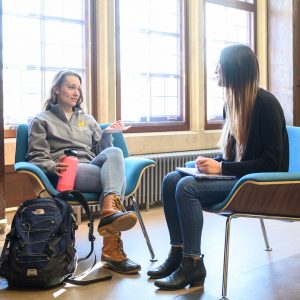 Innovate
Gather students with diverse backgrounds, creative minds and different problem solving styles, and you have the perfect recipe for innovation. Because great ideas live in the spaces where perspectives overlap.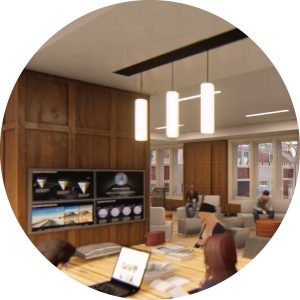 Discover
Sometimes only wandering can lead you to your destination—whether it be a concept for a new performance or the solution to a nagging problem. The IdeaHub gives student organizations space to spread out, an environment to think big, and the tools to begin any journey with confidence.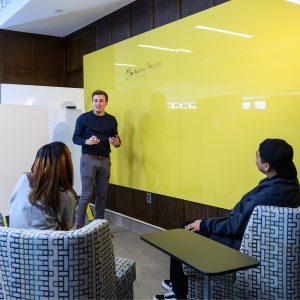 Collaborate
The IdeaHub brings people and ideas together. Whether it's student organization members planning an upcoming fundraiser or two organizations gathering to share different approaches to a challenge, the spaces and programs of the IdeaHub encourage fresh thinking and magical synergy.
Reserve a Space at the IdeaHub
IdeaHub is where student organizations get together to plan, organize and brainstorm. Reservation information will be coming soon!
Visit the CCI website
Student Org Information
CCI knows everything there is to know about student organizations. If you're interested in starting an organization or finding one to join, CCI is the place to go.
Learn about student orgs
CCI Programs & Events
Like having fun? CCI hosts countless, fun and free events throughout the school, including: Poetry slams, movie screenings, stress relief programs and so much more!
Explore all of our events