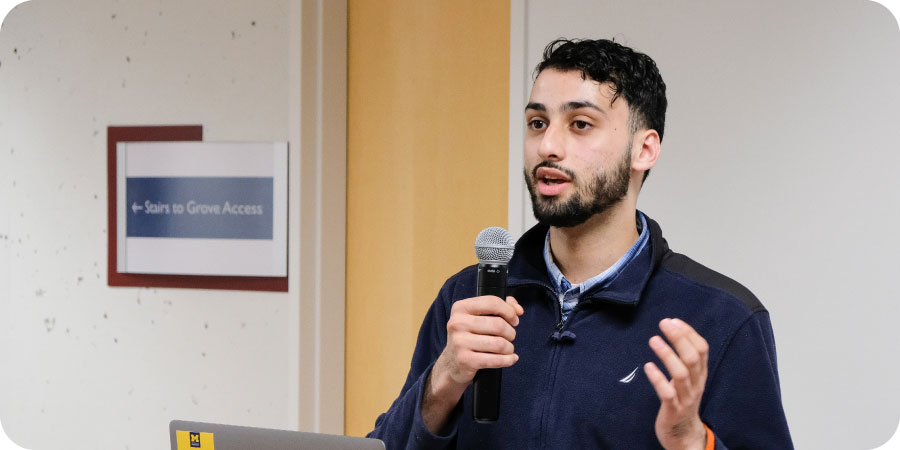 The Pierpont Commons Board of Representatives (TPCBR) serves as an advisory board to the Director of Pierpont Commons.
---
Mission Statement
The primary mission of TPCBR is to fulfill the purpose of the Commons which is to create community and lifetime memories. This purpose is achieved by serving as the student union of North Campus offering meeting rooms, community spaces, study and restorative space for staff and students. The TPCBR strives to provide suggestions and put forth concerns of its constituencies.
Key Projects
Opening of the North Campus Reflection Room
Artwork selections for building
Sustainability initiatives
North Campus student engagement
Partnerships across North Campus schools and colleges
Reservation and scheduling policy changes
Space utilization
Installation of Messages of Hope display
---
To Apply
Representatives serve a one-year term without limits. The Pierpont Commons Board of Representatives meet at least once a month during the Fall and Winter terms. Special meetings of the Board may be called by the Chairperson of the Board, Vice-Chairperson or by one-third (1/3) of the members who jointly request a special meeting.
Applications will be reviewed on a rolling basis. For more information, please call the Administration Office at (734) 764-7544.