Lisa and Wei Bee launched the first Sweetwaters Coffee & Tea coffeehouse in Ann Arbor in 1993. Now, almost thirty years later, Sweetwaters has a huge community of loyal customers with franchise locations in eleven states. One of those locations is right here in our very own Michigan Union!
We took a moment to speak with Lisa about how Sweetwaters got started, why they decided to return to their roots by opening a location at U-M, and what the future holds.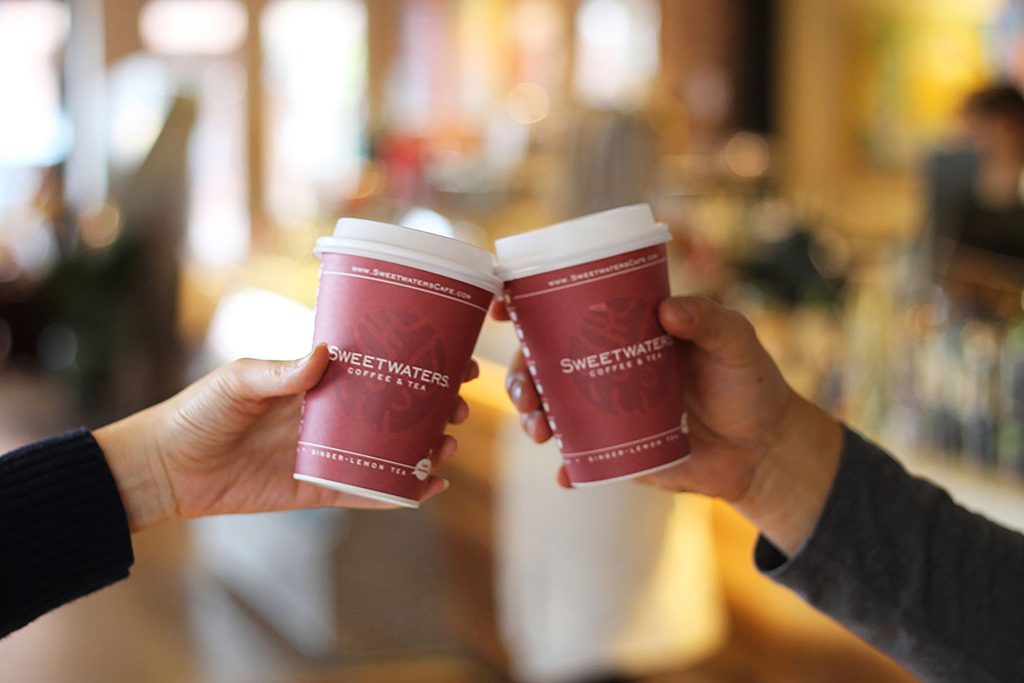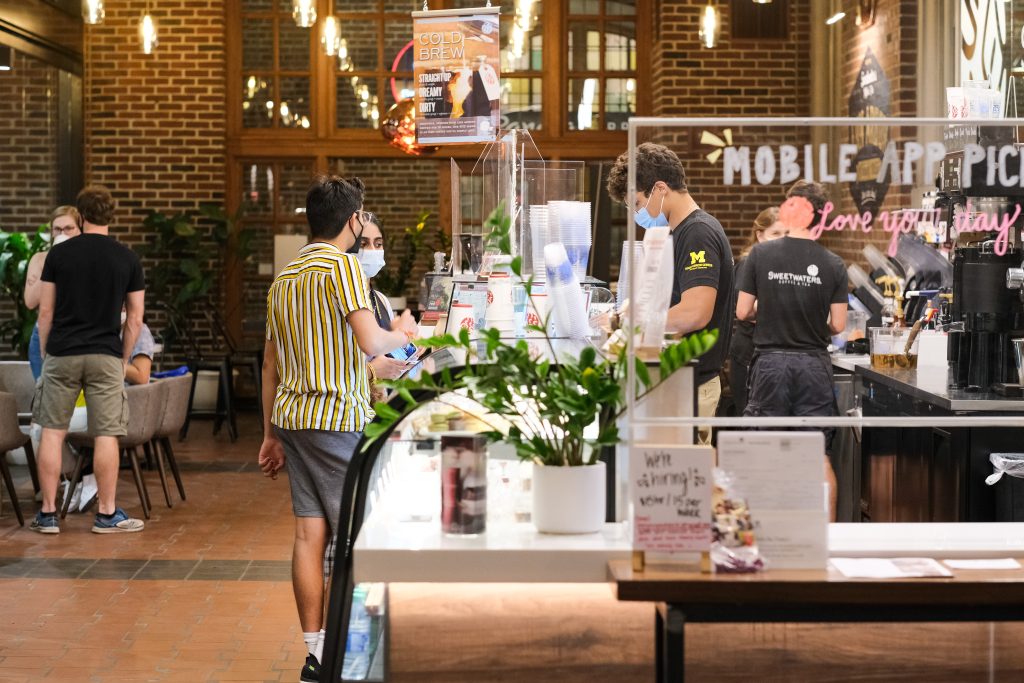 Can you tell the story about how Sweetwaters started?
Sweetwaters Coffee & Tea is a national franchise that was founded in 1993 by me and my husband, Wei. We chose downtown Ann Arbor as the first location because it's close to our alma mater, the University of Michigan. Inspired by our love of food and drink and driven by my creativity, Sweetwaters was created as a coffeehouse that celebrates classic café fare alongside globally influenced beverages, with a focus on fresh ingredients in a classic, friendly, community environment. 
Can you share your vision for opening Sweetwaters Coffee & Tea in the Michigan Union?
It was the icing on the cake to design a one-of-a-kind Sweetwaters in the recently renovated Michigan Union. Not only do we have many fond memories from when we were students (studying in the Union, dancing at the UClub, and playing pool upstairs), our family has roots in Ann Arbor dating back over 30 years. We never imagined having this beautiful cafe in the Union almost 30 years later, and we love being a part of the university community again and interacting with all the students who bring such great energy to Sweetwaters as both staff and guests.
How would you describe the atmosphere at Sweetwaters? How do you want customers to feel?
When a guest enters one of our cafes, first and foremost, we want them to feel welcome. We want Sweetwaters to be one of their favorite places. Our thought is centered around a saying we have: "Love Your Day". We know we can help our guests feel this way by the attention we give them and the care in which we craft their drinks and food. Our cafes have a modern yet inviting atmosphere with local art displayed on the walls. 
For our Michigan Union location, we designed the cafe specifically to compliment the historic nature of the Union and celebrate the openness of the space. It's the perfect blend of a premium neighborhood coffee shop paired with the sophisticated, modern youthfulness of students. So whether you're staying in the Union for hours to study or picking up a mobile order in between classes, we want you to feel welcome and relaxed no matter the time of day.
Is there anything else you want people to know?
Our rapidly-expanding franchise has approximately 100 planned locations in 11 states and continues to grow based on the customers' desire for real ingredients and diverse, cultural offerings. So whether you're an Ann Arborite or are venturing into a new location post graduation, we have cafes across the country and more to come.

Have a Sweetwaters story to share? Wei and Lisa love getting to know their guests and would love to hear from you! And check back here soon for more about Sweetwaters, including favorite menu items, promotions, and more.