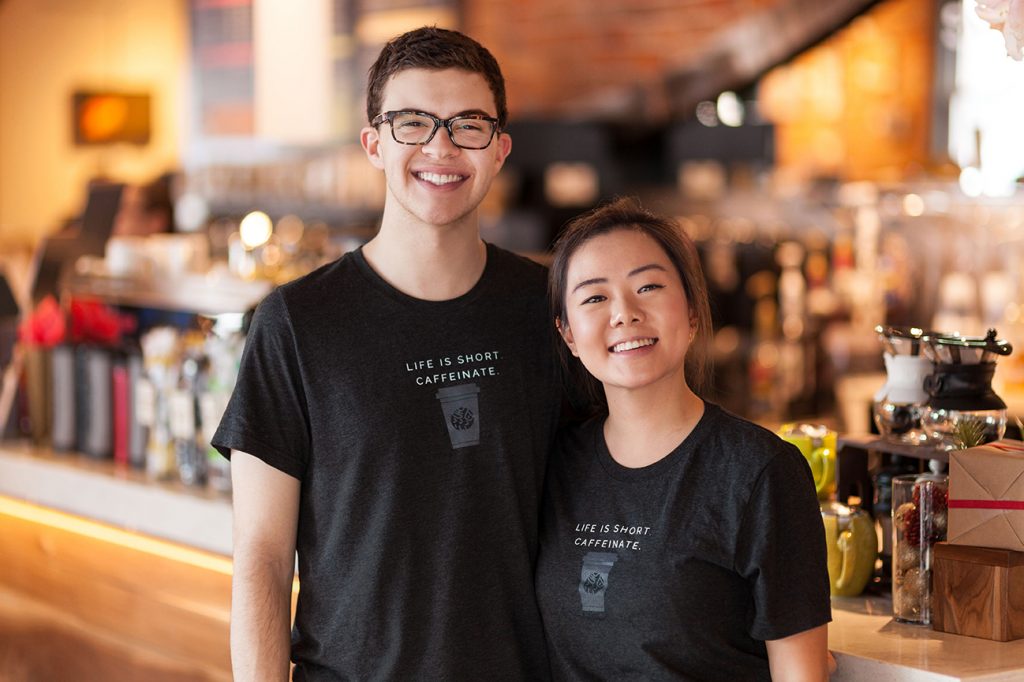 Welcome back home, Wolverines! After a 20-month renovation project, we're thrilled to have you at the Michigan Union. As a cozy home-away-from home, it's no wonder the Union has often been called the living room of campus.
But first, we celebrate a new beginning for this 100-year-old building. Today's special reopening celebration will begin at 11:30 a.m, followed by remarks at 12 p.m and performances. An open house of the renovated building will then take place from 1 until 4 p.m.
Look forward to coffee breaks between class, finishing assignments, and gathering with your community on campus. The Union is a place to study, shop, eat, gather, and even work!
A Place to Study
Sit by the Union's new fireplace at the Willis Ward and South Lounges for a relaxing study session, or walk downstairs to the Michigan Union Underground (MUG) for a more active environment. Whatever your mood, there's a study place here for you.
A Place to Shop and Eat
Take care of all your on-campus essentials at the Union. From fresh to-go snacks at Blue Market to a warm brew at Sweetwaters Coffee & Tea, choose from a variety of eateries that fit your palette. Need a new planner or have a question about your laptop? Retailers like Barnes & Noble and the Tech Shop are here to help. Read more about our food and retail partners here.

A Place to Gather
Meet with your friends at one of the Union's several expanded lounges, or enjoy some natural light under the four-season courtyard. Get ready to start the semester swinging with your study organizations at the newly created IdeaHub, a collaborative working space specially designed for student orgs and their needs. From conference rooms to movement studios, gather in a space that's right for you.
The redesign also included several architectural renovations and technology upgrades, as well as improvements to the building's efficiency. To learn more about these renovated spaces, take a tour with a trained student guide!
Request a Tour of the Michigan Union
A Place to Work
With new operations opening at the Michigan Union, there are many job opportunities with flexible schedules and competitive pay.
For job openings at the Unions visit https://uunions.umich.edu/employment/.
We're thrilled to see you back at the Union and wish you a great semester!